Last updated on Wednesday, May 20, 2020 , 04:15:26 PM
Home | Prophecies | About | Blessings | Links | Archive
Welcome to ClownProphet.com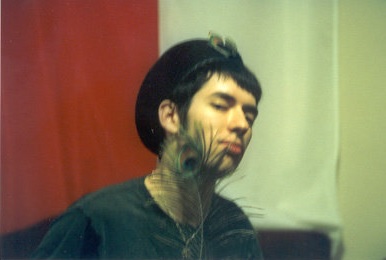 The Online Home of Elijah J. Kulinski and...
The heart of the commercial, spiritual, and all-around restoration of harmony in this world of wise folly.
News:

05/20/20- An update was made to the Coronavirus post.

3/22/20- I've shared some basic thoughts on how to deal with The Coronavirus in Ideas for Tackling The Coronavirus. This section may be updated and expanded as time advances.

12/19/19- There is a new Song of the Moment on the Links page, The Book of Love's Three Kings. Comes with a video of a small display of seasonal lights and decorations. Enjoy and Merry Christmas!

12/8/19- I have just written a new article regarding some new (or remixed) ideas for communicating with the departed. Please read Receiving Clearer Messages from the Beyond: A Proposal for Intermediums.

Site Features:

Prophecies: Various thoughts and writings, from poetry to stories, rants to observations.

About The Founder: Who am I? Why did I start this site? What are my goals in life?

Blessings: Services provided by The Clown Prophet.

Honorable Mentions: Links (with abstracts) to various interest-related sites.

Archive: Just an archive of the various things that have occasionally existed within this small space on the web.
Around wise fools have passed this way.
Site originally founded August 12, 2001.
ClownProphet.com (TM) is a personal trademark of The Clow
n Prophet.